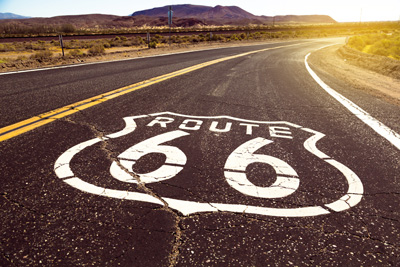 Get your kicks on Route 66!
Established on November 11th, 1926 the iconic Route 66 Highway also goes by "The Mother Road" and "Main Street of America".
With a length of 2,448 miles, Route 66 goes from Santa Monica, CA in the West to Chicago, IL in the Mid-West of the United States.  It passes through California, Arizona, New Mexico, Texas, Oklahoma, Kansas, Missouri and Illinois.
At one time, Route 66 was the main route for those who wanted to migrate to the west until being completely replaced by the Interstate Highway System.  In 1985 US 66 was officially removed from the United States Highway system.
The Mother Road has lived on in Pop Culture and is now a National Scenic Byway known as "Historic Route 66". The Main Street of America has a Retro feel and contains many restored and abandoned service stations and diners that transport travelers back to the highway's heyday.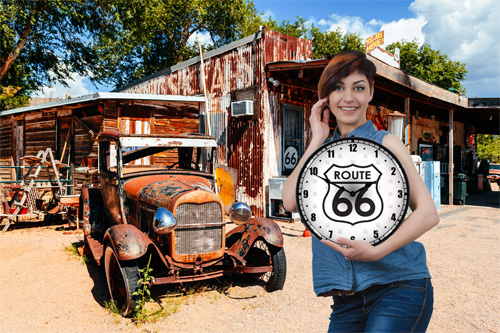 Lighted Wall Clocks has a selection of six retro style Route 66 wall clocks that honor this amazing highway that, as the classic song says:
Well it winds from Chicago to LA
More than two thousands miles all the way
Get your kicks on Route 66
For a 10% discount on any of our Route66 Lighted Wall Clocks, use the coupon code: Route66